Login
Log in if you have an account
Dont have an account? Register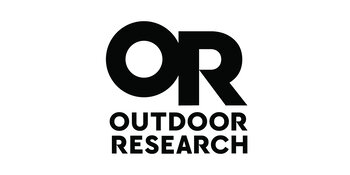 Outdoor Research
Founded on a passion for adventure and a commitment to equipping outdoor enthusiasts, Outdoor Research has established themselves as a prominent name in the realm of outdoor gear and apparel. With a legacy spanning several decades, their dedication to innovation, quality, and functionality has earned them a solid reputation among adventurers, athletes, and explorers alike.
Their wide range of products reflects a deep understanding of the diverse challenges nature presents. From rugged mountain terrains to harsh weather conditions, Outdoor Research designs gear that not only withstands the elements but thrives in them. Their meticulous attention to detail and relentless pursuit of perfection have led to a collection of products that blend advanced technology with intuitive design.
Outdoor Research's unwavering commitment to sustainability and responsible manufacturing practices sets them apart as a conscious brand. By continuously pushing the boundaries of what's possible in outdoor gear, they inspire their customers to embrace the wild with confidence, knowing that they're equipped with gear that has been rigorously tested and thoughtfully crafted.
From high-performance outerwear to essential outdoor accessories, Outdoor Research continues to elevate the outdoor experience for individuals who seek to conquer new horizons. Their legacy is one of innovation, durability, and an unyielding passion for enabling outdoor enthusiasts to thrive in every environment they encounter.