Login
Log in if you have an account
Dont have an account? Register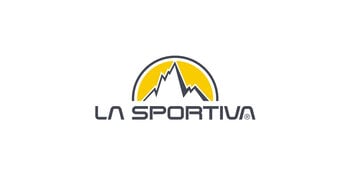 La Sportiva
La Sportiva, a trailblazing brand in the world of outdoor footwear and apparel, has been an emblem of excellence and innovation since its inception. With a legacy spanning over 90 years, they have become synonymous with superior quality and cutting-edge designs. Founded in Italy, their journey began with a commitment to crafting footwear that seamlessly combines technical prowess with an unyielding passion for the mountains.
Renowned for their iconic mountaineering boots, climbing shoes, and outdoor apparel, La Sportiva continues to captivate adventurers and athletes alike with their unwavering dedication to performance and style. Their products are a result of meticulous craftsmanship, incorporating advanced materials and precision engineering to meet the demands of even the most extreme terrains. From conquering the highest peaks to navigating rugged trails, their offerings stand as a testament to their pursuit of pushing boundaries.
Beyond their exceptional products, La Sportiva fosters a vibrant community that shares a common love for exploration and the outdoors. Their commitment to sustainability and ethical manufacturing practices underscores their responsibility towards preserving the environment for future generations. As a brand that celebrates the spirit of adventure, La Sportiva empowers outdoor enthusiasts to embark on journeys of discovery with the utmost confidence in their gear.